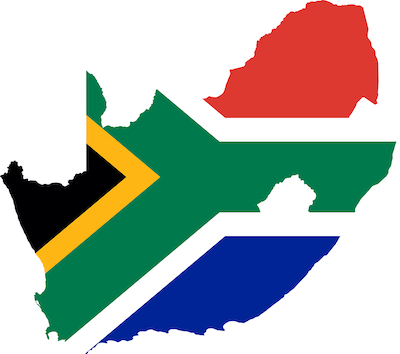 It is estimated that there are about ten million members of the African Independent (or Instituted) Churches in South Africa. Anyone, therefore, wanting to engage in Christian ministry among the African peoples of southern Africa must have some knowledge and understanding of these churches in order to engage in effective and fruitful ministry.
Evaluations of these churches vary enormously. Some regard them simply as part of the worldwide Pentecostal or Charismatic movement in an African context. Others have concluded that their teachings are so defective that they are not Christian churches at all. The reality is very complex, and there is no single, simple evaluation that is valid for all African Independent churches as they are so different from one another.
This paper will attempt three things:
A description of the roots and development of the AICs

An overview of their doctrines and practices

Suggestions concerning ministry to AIC members
Historical Roots
Towards the end of the nineteenth century, a number of African leaders broke away from missionary instituted churches to form new churches that would reflect a more African theology and a greater appreciation of African customs. These early churches were sometimes known as Ethiopian churches. Outstanding leaders among them include Nehemiah Tile, the founder of the Thembu National Church with the Thembu Paramount Chief as its visible head. The first church to have the word Ethiopian in its name was the Ibandla lase Tiyopiya (Ethiopian Church) established by Mangena Mokone in 1892. Mokone was a Methodist
minister who accused the Methodist church of racial discrimination in its treatment of its black ministers. Mokone was joined by James Dwane who traveled to America to negotiate a union with the African Methodist Episcopal Church. Quite a few other African leaders left their mission instituted churches to form African instituted churches. These 'Ethiopian' churches were soon to be greatly outnumbered by a new type of church that emerged after about 1910 – the Zionist churches.
At the beginning of the twentieth century two movements from the USA had a powerful influence on the development of AICs – the Holiness movement, mediated by the Christian Catholic Church in Zion of John Alexander Dowie, and the Pentecostal movement, brought to South Africa by John G. Lake and Thomas Hezmalhalch from Azusa Street, Los Angeles. From these origins grew the multitudes of so-called Zionist churches which today constitute the great majority of AICs in South Africa.
A key figure in the development of Zionism was P. L. le Roux, a disciple of Andrew Murray and a Dutch Reformed missionary, later a bishop of the CCCZ (The Christian Catholic Church in Zion) and then finally a president of the Apostolic Faith Mission (AFM). Associated with him, in one way or the other, were many of the early leaders of significant AIC Zionist churches.
John Alexander Dowie was one of the more eccentric products of the nineteenth century Holiness movement in the USA. He established Zion City, just north of Chicago, as a model community in which pork, alcohol, tobacco and drugs were strictly prohibited. Zion City also became the headquarters of Dowie's church, the Christian Catholic Church in Zion (CCCZ). Dowie had a special interest in divine healing, and his magazine, Leaves of Healing, was eagerly read by many in South Africa, including P. L. Le Roux, J. Buchler and Edgar Mahon. In 1904 Dowie sent Daniel Bryant to South Africa. Le Roux met Bryant in Durban, and was shortly thereafter baptised by him by three-fold immersion[1] in a river outside Wakkerstroom. From the Wakkerstroom congregation came many future leaders of Zionist churches in South Africa, so that Wakkerstroom can be called the 'Jerusalem' of the AmaZioni of South Africa. Bryant ordained Le Roux as overseer of the CCCZ in Pretoria.
While in Pretoria, Le Roux came into contact in 1908 with two American Pentecostal missionaries, John G. Lake and Thomas Hezmalhalch, who had arrived from the Azusa Street revival in Los Angeles led by William Seymour. To Le Roux's dismay he learned that 'Zion taught immersion and divine healing, but not Pentecost.' Eventually Le Roux accepted the Pentecostal message together with most of the CCCZ people, and their Zion Tabernacle in Bree Street became the headquarters of the Apostolic Faith Mission. When Le Roux went back to Wakkerstroom to explain his step to his flock, they were dismayed, because they did not want to lose their identity as Zionists. A period of confusion ensued. Some of his members went with him, but several others seceded to form their own African-led Zion churches. Those who followed Le Roux remained the Zion branch of the AFM. Later there were secessions from this church as well. It is from this point that paths of the classical Pentecostal churches and the AmaZioni begin to diverge. But it is important to remember that South African Pentecostals and Zionists share the same common sources – John Alexander Dowies's Zion City and William Seymour's Azusa Street revival.
One of the earliest secessions took place in 1917 when Elias Mahlangu founded the Zion Apostolic Church of South Africa. Daniel Nkonyane founded the Christian Catholic Apostolic Holy Spirit Church in Zion. It was he who introduced certain elements in worship which have remained visible hallmarks of Zionism to this day: white robes, bare feet, holy sticks, and Old Testament symbolism. Le Roux and other white Pentecostals objected to the use of such symbols. 
The long and complex titles of many AICs are often an indication of the theology and pedigree of the churches (e.g. the Christian Catholic Apostolic African Church in Zion of South Africa). Most church names consist of a selection from the following key words: African, Apostolic, Catholic, Christian, Church, Ethiopian, Gospel, Holy, Holy Spirit, Independent, Jerusalem, National, South Africa, Zion. 
Some Early Zionist Leaders
Edward Motaung and the Zion Apostolic Faith Mission
Motaung (Sotho for 'lion person'), also known as Edward Lion and Edward of Basutoland, was one of Edgar Mahon's first converts. He joined the AFM in 1912 and was given oversight of its work in Lesotho where he exercised an extraordinary ministry of preaching and healing. As late as 1921 the AFM still regarded him as the leader of its work in Lesotho, but some time before that he had seceded to form the Zion Apostolic Faith Mission (ZAFM). Other evidence suggests that Motaung's ZAFM seceded from the Zion Apostolic Church of Elias Mahlangu in 1920. Such uncertainties highlight the fact that the lines between different Pentecostal and Zionist bodies were very fluid during the first two decades of the twentieth century.
Engenas Lekganyane and Zion Christian Church
The Zion Christian Church (ZCC) has become one of South Africa's largest churches, yet information on the early life of its founder is very sketchy. Engenas Lekganyane suffered from a serious eye disease for many years and related that he had a vision in which a voice told him that if he went to Johannesburg he should join the church that baptises by threefold immersion, and thus find healing. After arriving in that city in 1912, he joined the Zion Apostolic Church of Elias Mahlangu. Lekganyane developed into a powerful preacher in the ZAC, but later separated from Mahlangu's Zion Apostolic Church over certain rituals. He then went to Lesotho and joined up with Edward Motaung's Zion Apostolic Faith Mission. Once again differences arose and in 1924 or 1925 Lekganyane founded his own church, the Zion Christian Church. In 1930 he moved the centre of his operations to a farm he purchased east of Polokwane. This became 'Moriah', the headquarters and spiritual centre of the ZCC where the faithful come together every Easter. Leadership of the ZCC was inherited by Lekganyane's descendants, and it has become the largest of the AICs with a membership probably in excess of a million.
Ma Nku and the St John Apostolic Faith Mission
Christina Nku, known to her followers as Ma (Mother) Nku, grew up as a member of the Dutch Reformed Church. Visions and dreams led to her to be baptised in the AFM and become acquainted with P. L. Le Roux. Le Roux objected to some of her more elaborate displays of prophetic rapture and soon Ma Nku left the AFM to establish the St John AFM. The building erected by this church south of Johannesburg was for many years the largest independent church building in the Gauteng urban area. Ma Nku would pray over thousands of bottles and buckets of water, which then received healing power to be used by the faithful. It was these practices that alienated her from the mainline Pentecostal movement.
Isaiah Shembe and the ama-Nazaretha
Thunder and lightning, dreams and visions, and heavenly voices all played a part in Shembe's stormy spiritual pilgrimage. He was baptised in 1906 by W. M. Leshaga of the African Native Baptist Church. In 1911 he broke with his Baptist Church over the issue of Sabbath and started his own church, the ama-Nazaretha (Nazarites). The Nazarites have their holy mountain at Ekuphakameni (the High Place), some thirty kilometres from Durban. They also have their own printed hymnbook, which provides valuable insight into the teaching of the church. Shembe is seen as a prophetic/messianic figure, the One who has brought the knowledge and salvation of God to the Zulu people. As the Jews were the children of Abraham, to whom God sent his prophets, so the Zulus are the children of Shaka, the great king who established them as a mighty nation, and Shembe is the Zulu prophet. The person of Jesus is not denied by the Nazarites, but he is somehow too 'white' and distant. More central and real in their faith are the Jehovah of the Old Testament and Shembe, his servant and messenger to the Zulus.
Beliefs and Practices among the AICs
They vary widely, but certain features characterize the majority of Zionist churches. These include threefold baptism by immersion; belief in divine healing (often a rejection of medicine and doctors); taboos against alcohol, pork and tobacco; the wearing of white robes with green and blue coloured cloaks, cords and turbans; holy sticks; Sabbath observance; holy dances; purification rites and various degrees of accommodation with traditional African customs.
Zionist theology seems to be more at home in the Old Testament than the New Testament, and more familiar with Jehovah than Jesus. Great emphasis is placed on outward rituals and practices. Few would be able to explain justification by faith or what is meant by the new birth. In a minority of the AICs the founding leaders have assumed a messianic role. 
Ministry to members of AICs
This will depend on the nature of the particular church and the degree to which it has retained or compromised the gospel of Christ according to Scripture. Some preachers and missions call members of AICs to leave their corrupt churches to join an evangelical church; other organisations seek to promote a reform from within by providing theological education to AIC leaders that will assist them to gain clearer views of the biblical way of salvation. This latter approach can only be effective among those churches that have not departed so far from their Holiness and Pentecostal roots.
---
Kevin Roy taught church history in South Africa for over twenty-five years and earned his DTh from the University of South Africa. He has pastored and founded several churches and his major passions include church history, the body of christ, walking and music.
---
1. Three-fold immersion is the practice of submersion three times in water as baptism, one submersion for each member of the God-head – Father, Son, Spirit. ↩