Swipe to the left
By Timothy Sands
26 January 2020
Have you ever heard the adage "If you find a perfect church, don't join it...You will ruin it."?
We all know that the most significant obstacle the church faces is the sinfulness of our own human hearts.
But the more influential our role of leadership, the greater can be the destructiveness of our sin.
Leadership matters. Good leadership is crucial for the health of the church and the flourishing of Christians under that leadership. And where leadership is bad, or worse – abusive, it can snuff out Gospel witness for a generation.
It was with this in mind that Julyan Lidstone wrote Give Up the Purple: A Call for Servant Leadership in Hierarchical Cultures, and that 70 people gathered at The Point for a book launch and vibrant engagement with the theme of leadership, in Glasgow this month.
The title of the book is a reference to Constantine's reported death-bed speech where he decided that he was only at that stage of his life, ready and willing to give up his royal privilege, power and prestige for submission to Christ, as Lord and Saviour.
Purple has long been a colour that denotes wealth and power in societies across the ages and the globe. But at the launch event, the first event to be held at the newly renovated venue, Lidstone explained the pitfalls of holding onto 'the purple' of power and prestige in leadership within God's kingdom and the contrasting examples we are set in the Bible through Paul, and of course Jesus himself.
The evening was abuzz with energy as old friends and new connected over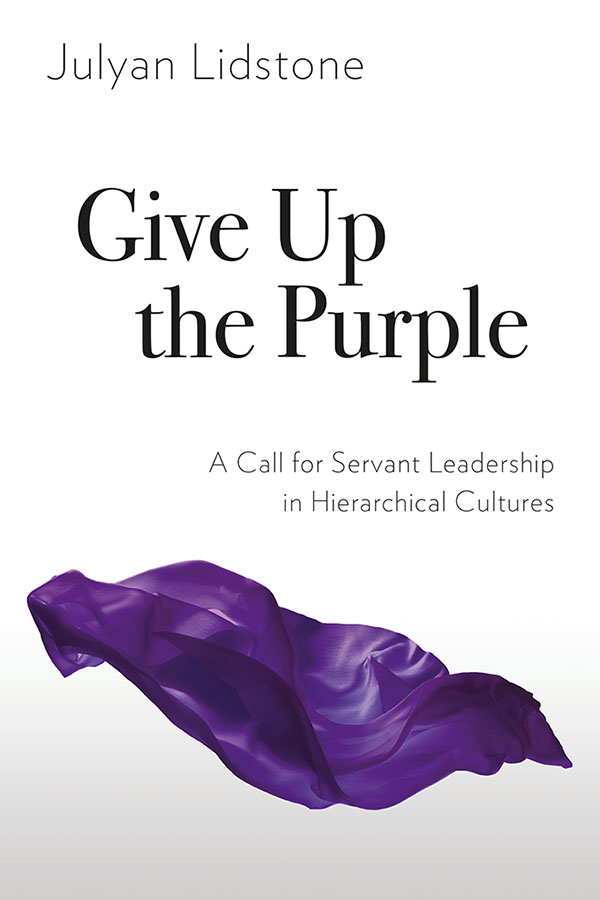 light food and refreshments in anticipation of hearing from Julyan on the topic of his book, published by Langham Global Library in 2019. The book draws on Julyan's years of experience ministering in Turkic and Farsi cultures especially, as well as his experience of leadership, study of the Bible and his Masters studies at International Christian College, and Lidstone drew on all of these reservoirs on the night to open our eyes to the superlative vision of leadership in Christ and to reflect on leadership in churches and workplaces in our own cultures and societies. The strong interest in the launch and the resulting sales demonstrate the book's potential to help people learn how to follow Christ's example of humble leadership for God's glory and to strengthen His people.
Learn these leadership lessons for yourself by getting a copy of Give Up the Purple and get another one for a leader you know, so they can benefit too.